I do have the luxury of having my oft crafting space. It is not a huge room, but it is all mine, my own little studio. So it was quite a challenge to fit everything in this tiny space. To begin with, my room is purple and I love it.
I have several areas in this room. My desk and project place, the scrapbook area on the other side, and the press with some supplies and my storage unit at the third wall. As you can see, most of my furniture is from IKEA, the Alex, Malm and Kallax series.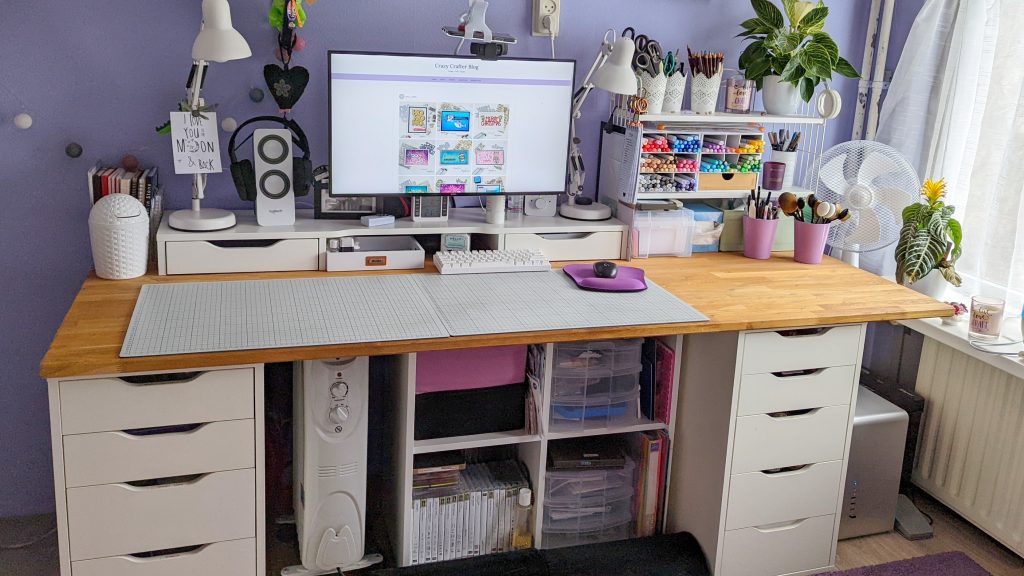 Due to the pandemic and the resulting home office, I have to share my precious space with my office supplies as well. So this is a bit of a bummer as I have little space as it is.
My sewing machine is on the trolley to set up quick and easy. Only the fabric stash is in another room. There was no way I could fit that in here as well. but the fabric is in storage containers and can be moved easily for a project. But this one is the last to tidy up a bit. Especially during a project, it can be very messy and I really like my room tidy as it is really small. As long as it stands in de corner, it looks tidy enough to live with 😉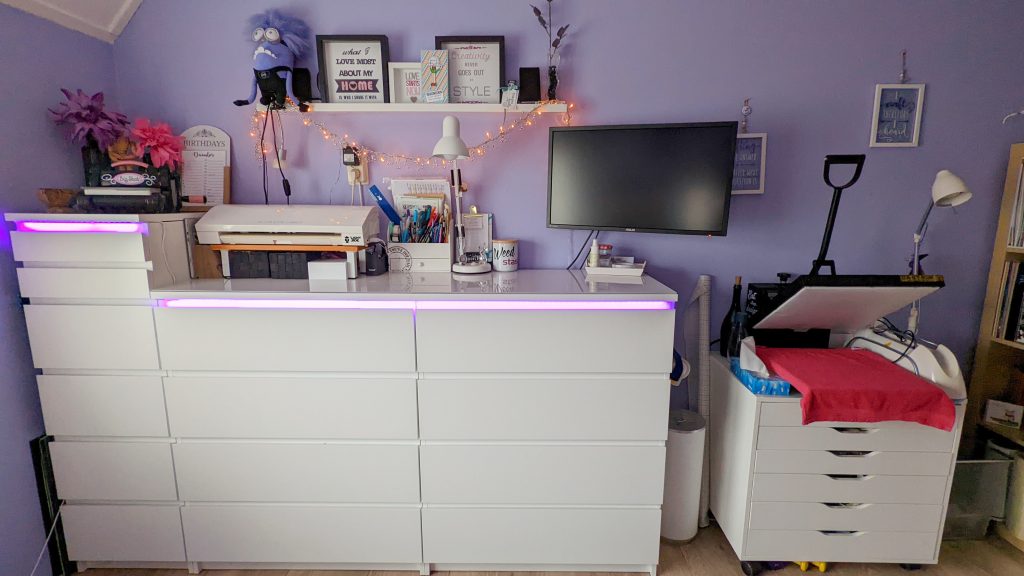 My craft room is not as fancy and well organized as many others, but I love my happy space. I guess my second hobby is organizing it. Love to find a more handy way to store my Copics or my ribbons and so on. Especially as my favourite techniques change over time, the tools change as well.
Happy Crafting,
Stefanie