The challenge "inspired by a book, song or movie" is running at Lawn Fawnatics and I love these. I had my "Duh-nuh" stamp set from Lawn Fawn laying on my desk for weeks without inspiration and it just hit me. It is perfect as a JAWS card. My first horror movie my brother showed me (without my parents' knowledge of course) and I love horror movies ever since. I coloured my little shark in the Copic Grays (C0-C7) and added some little white gel pen accents. The fish are yellow (Y11-15).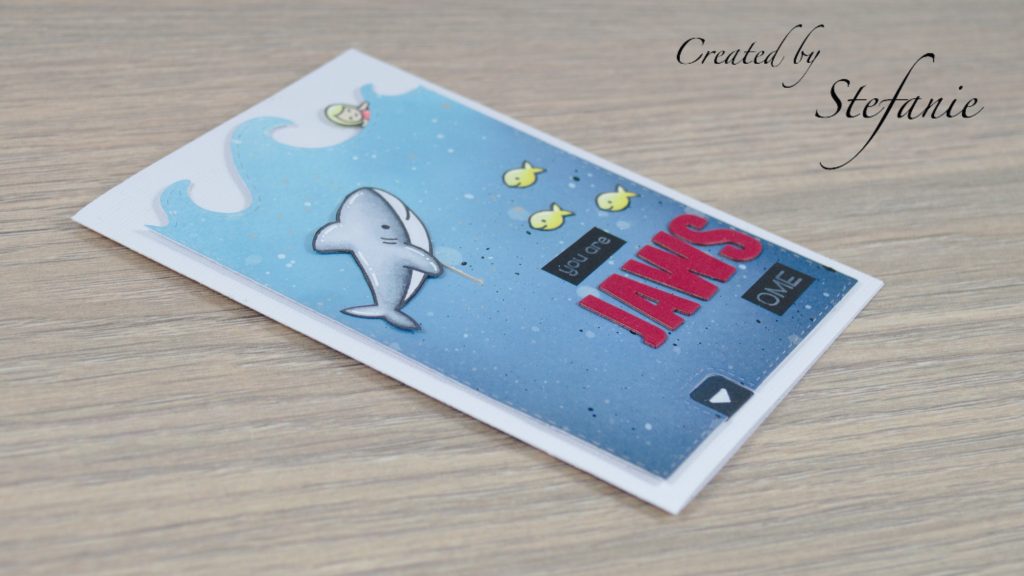 The sentiment is die-cut on dark red card stock (double for extra thickness) and stamped with white pigment ink on black paper. The background is a distress oxide/ink one in blues and silver and black acrylic paint splatters. I had some no-name wave die laying around and it suits the card perfectly. But everyone who knows the film poster would miss the woman swimming, so I added the little girl from the "tiny friends" stamp set. She is coloured in a light red swimming suite (R30-R35), blonde hair (Y11-Y13) and skin in E21, E50.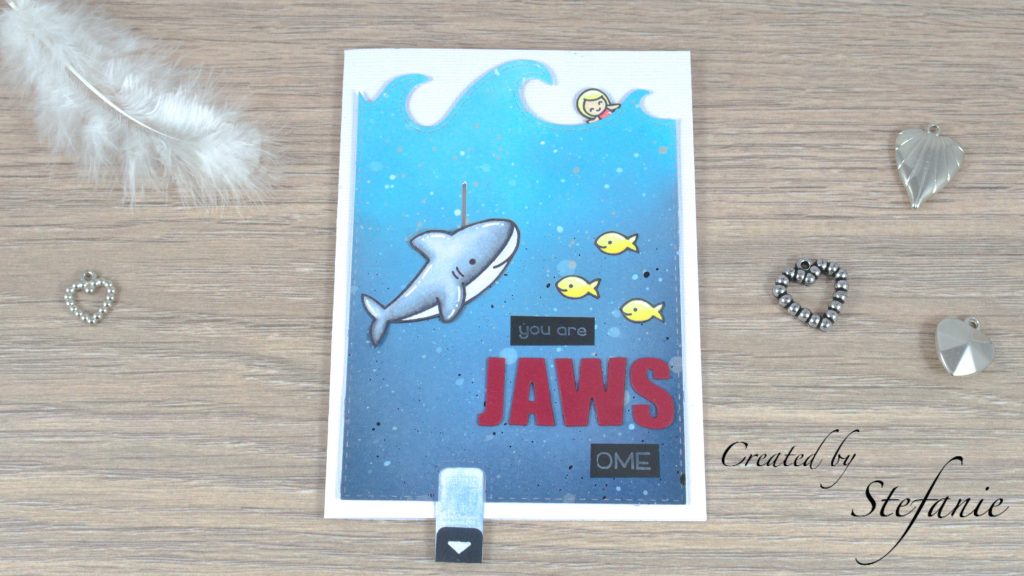 I added a pull tap to let the shark swim up and down. Of course, the Lawn Fawn version looks a lot cuter than the original, but I really like the outcome. I also enter the 2 Crafty Critters challenge and the anything goes one from Love to Scrap.
Happy Crafting,
Stefanie