After seeing the gorgeous promo card from Rina Galit of the new Mama Elephant release, I could not resist to make my own version. I loved the idea to make a shaker card, but for mine, I wanted a real shaker. So I started making a double pocket version with green sequins as my shaker base.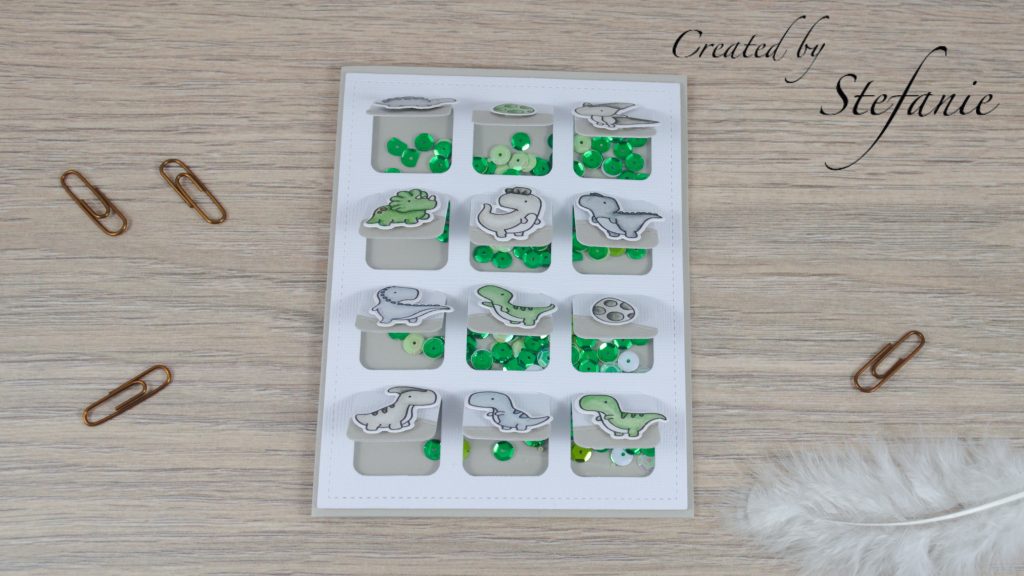 So easy with the Fuse tool from Memory Keepers. The pocket has the same dimensions as the Mama Elephant "Lift Flap Grid". I used my basic white card stock with the flaps and the Stampin' Up "Sahara Sand" one for my card base and on the little flaps. I almost never use coloured card bases, but I really like the look for this one.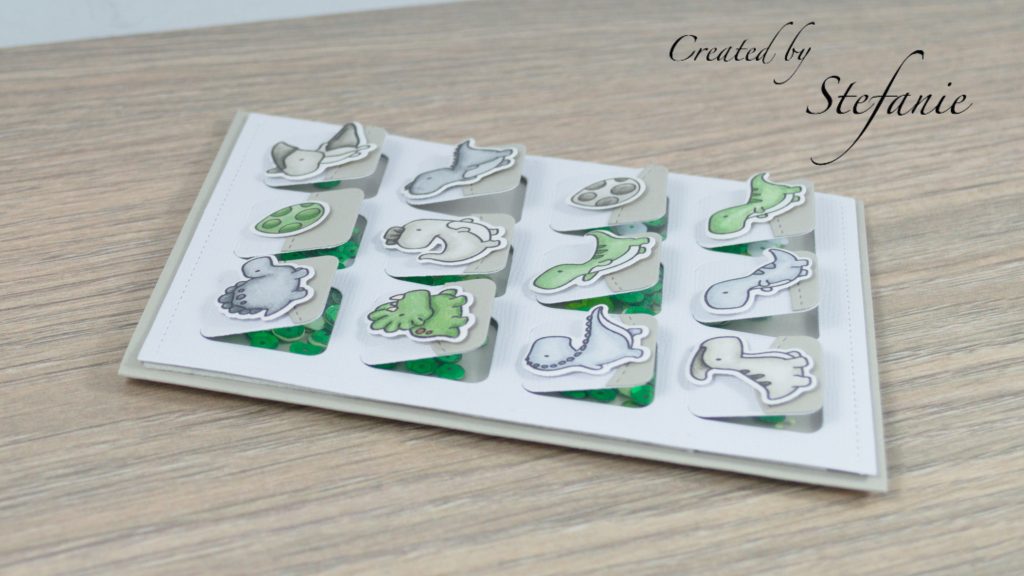 The images are mostly from the "Little Dino Agenda" set from Mama Elephant, but I really wanted some variety (and I do not have the other ME dino set YET), I used the Clearly Besotted "You Rock" set for the two cute dino eggs. I used my Copic markers to colour all images in warm, cold and neutral Grays as well as some green (yg67, yg63, g24, g21). As a dino fan, I love this new stamp set. I enter the anything goes challenges from Love to Craft, Crafty Creations and Scrapping4Fun.
Happy Crafting,
Stefanie