Maybe I am the only one, but I always colour some extra images for a project and make some extra backgrounds. just in case the colours do not match, spatters in the wrong place and so on. Therefore I end up with several of the same images. Perfect for a fast project as I keep them all in my image (of background) storage for usage later on. This card is made entirely out of scraps from older or ongoing projects and enter this one for the anything goes challenge from Cute Card Thursday.
The used image is from Lawn Fawn "Yeti, Set, Go" and the sentiment from the other yeti set "Yeti or Not". Gotta love those cuties. Of course I used the left overs from my last galaxy background (the blues and blacks with paint splatters) with some die cut snow scene pieces. The yeti is (still) coloured with Copics (warm Grays) and got a cute little shiny tong with glossy accents.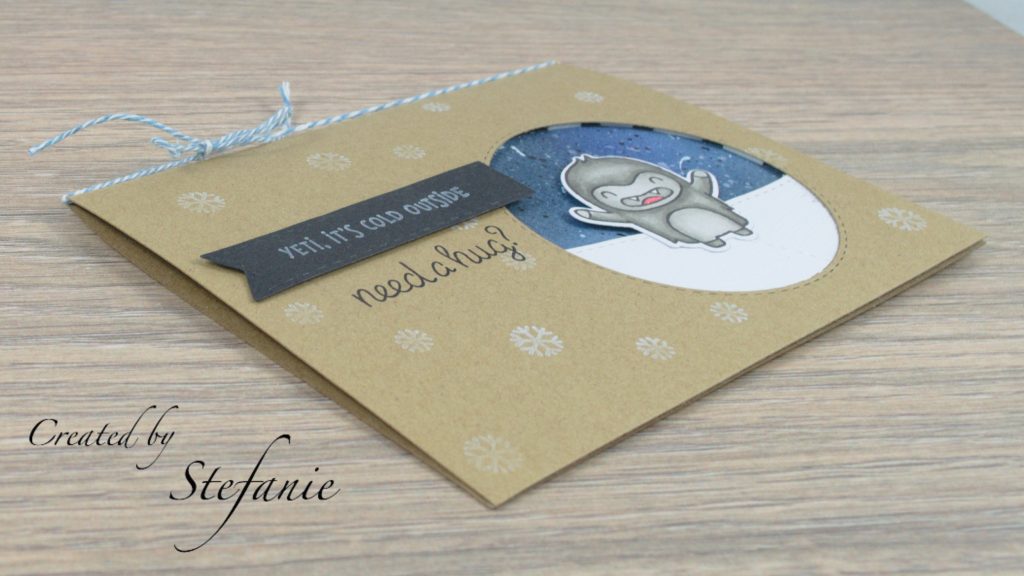 This time I did not layer up, but layered down, except for the sentiment tag of course. To add some extra cuteness, I put a bit of twine with a small bow on the card and stamped several snowflakes all over the background, perfect for the Papercraft Challenge. This made a nice winter scene for the yeti and the Stamp&Fun and Love to Scrap Challenge. Hope you like this card (and Yetis) as much as I do.
Happy Crafting,
Stefanie