Another card, another distressed background, this time I used the blues and blacks (faded jeans, chipped sapphire and black soot). After a few water splashes, I added some acrylic paint splashes as well. This is still my favourite technique and will enter the challenge from SimonSaysStamps with this one as well as Papercraft Challenges as it is a handmade background. It is not really a normal sky with stars, but a bit more mysterious for the little yeti from the cute Lawn fawn stamp set "Yeti, set, go". The sentiment is from the other yeti featured set "Yeti of not" from Lawn Fawn as well.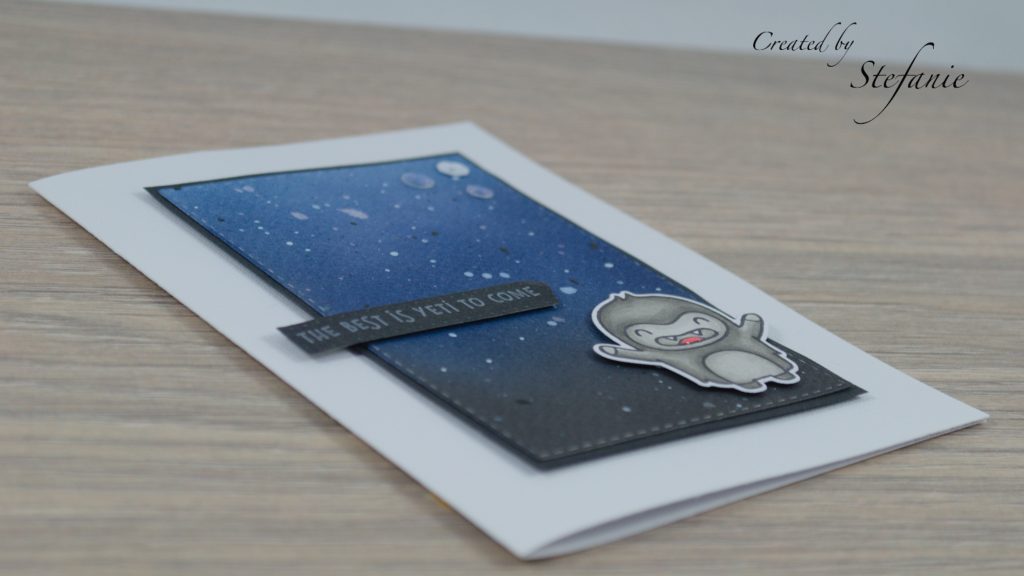 I layered everything up a bit and coloured my cutie with the warm Grays Copic markers. The little tong got a special treatment with a little bit of glossy accents, for a colour accent and the glossy effect. As well as three little sequence for the extra glitter without getting too glittery and girly.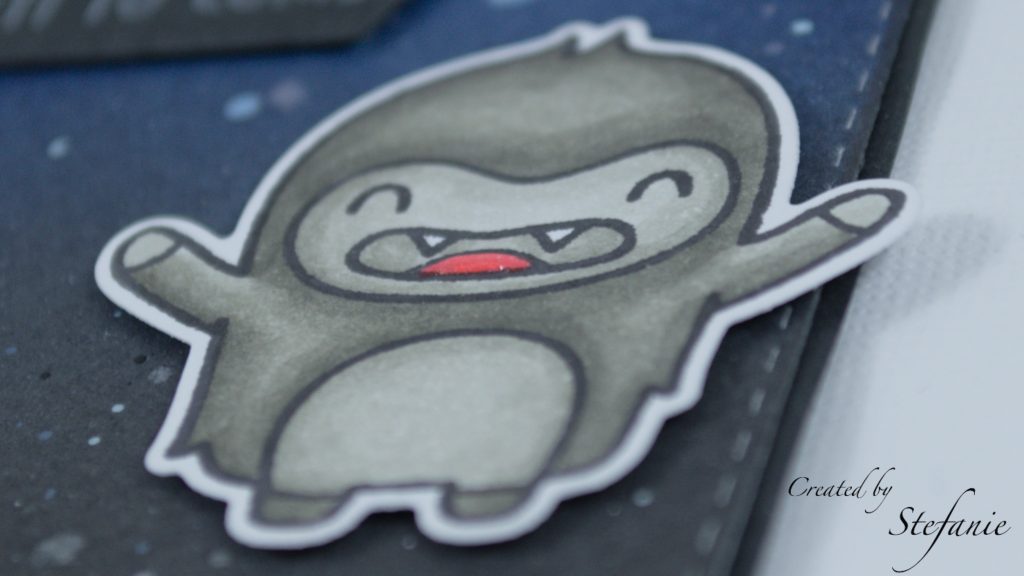 I love how happy this little fellow looks and I thought a nice positive message is appreciated in the last days of 2020. As a non Christmas card in December, i will enter the anything goes challenge from Crafty Creations. I guess I am one of the few who have trouble staying in the Christmas theme especially around this time of year.
Happy Crafting,
Stefanie