As the weirdest year of my life slowly creeps to an end, my need for some more positive and motivational cards growth. I guess this one was more a personal message for myself than anybody in particular. I really needed to remind myself that some weeks are harder than others and need to relax and accept the fact that these are less productive. I found the little critters from Clearly Besotted "Panda Perfection" and had an instant idea for a card. And it includes several animals for the Crafty Animal challenge.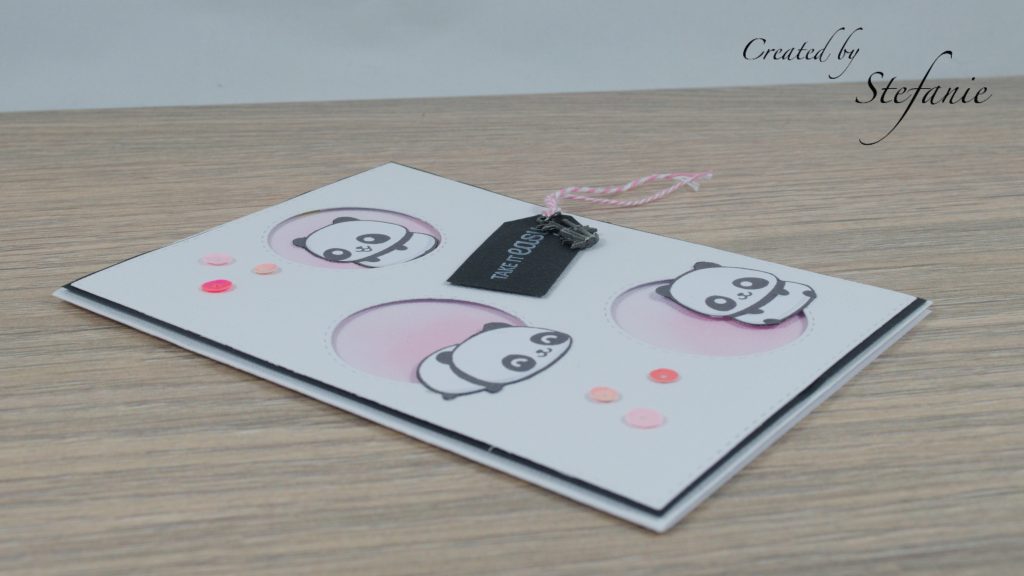 In my front layer, I die cut three circle as little peeking holes for the pandas and added some distress ink for a nice ombre touch. I mounted everything on a black layer, to get some more depth in the card, but still white enough for the white in white challenge from Sparkles. The sentiment is stamped on a cute little tag (no brand as it was from the dollar store) with a sweet bamboo brad and rose twine to complete the look.
I found the card a bit empty and attached several sequence in pink and rose colours to add some more colour. i enter the anything goes challenge from Cute Card Thursday.
Happy Crafting,
Stefanie