It is mid December and Christmas is right around the corner. Even with all the beautiful lights outside, it is difficult to feel the seasons' warmth and togetherness in such a time. The new Clearly Besotted "Baa Humbug" was really perfect for this one.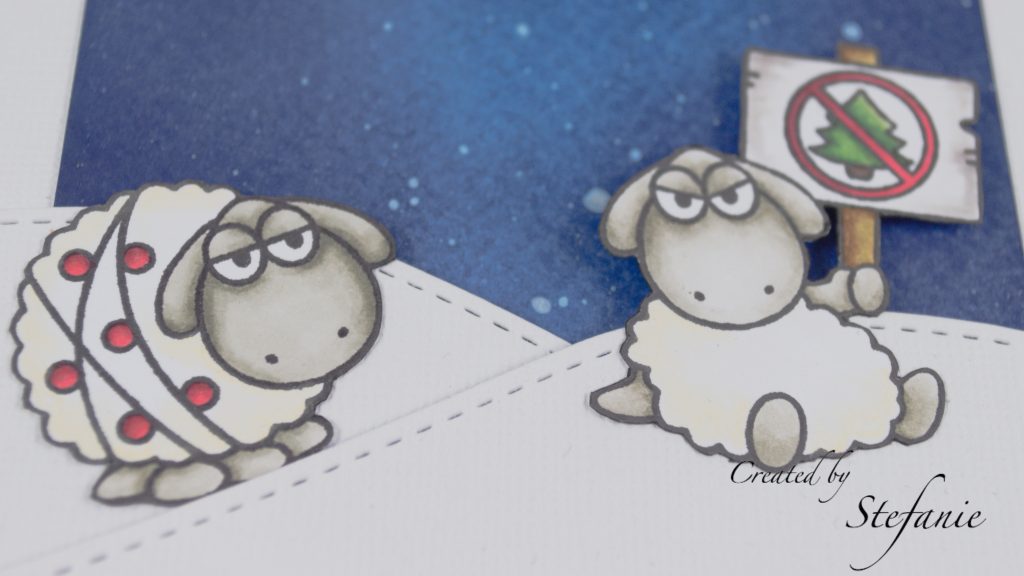 I have to say that my mojo was not really present when I try to make a card, and copied the one from Clearly Besotted. The background is a Distress one with "faded jeans", "chipped sapphire" and a tiny bit of "salty ocean". I love making galaxy/ night scenes with distress ink and the fav technique challenge from SimonSaysStamp was a perfect match for this card design.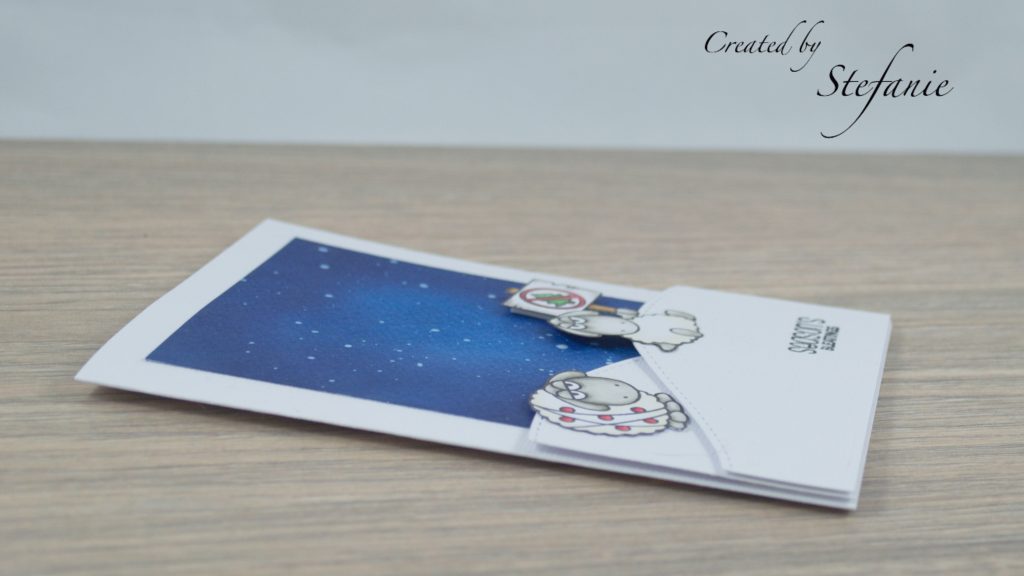 I made the card with several layers to create a nice winter scene as the challenge from Use your Stuff and Little red Wagon asks for. The sheep are on different layers and less coloured than normal to make it a bit of a monochrome snow scene. The sheep are coloured with Copics and Derwent pencils.
At first I was a bit sceptical about a not so Christmassy Christmas card, but I love these for 2020 and some Christmas Grinches for other years as well.
Happy Crafting,
Stefanie
Thank you so much Little Red Wagon to choose my card, it was a fun challenge and will see you soon.