The last cards I made for Christmas this year, are my mass production ones. Maybe I am the only one, but I try to fit all my cards to the receivers. So my special cards go to my closest friends and family (or the one who appreciate the thought) and I try to make some quick and easy one for the broader public.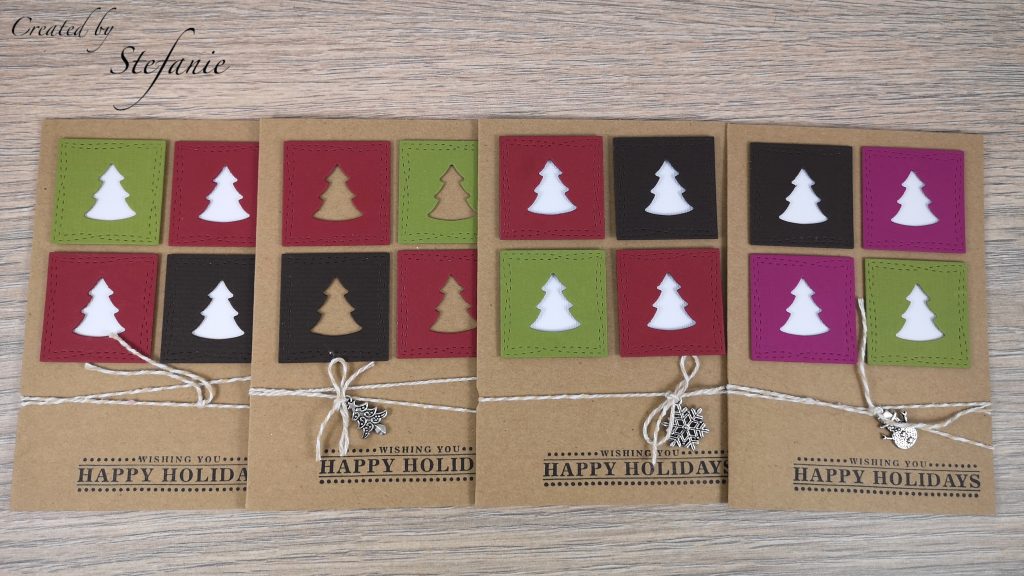 This year I couldn't really decide on a design and just copied the last one (Santa all the way) I liked the simplicity of the 4 squares and just cut a Christmas tree in the middle.
The sentiment is from Inkadinkado "Christmas Tag Wishes". This card is so easy and fast. After the sentiment, add some twine and a nice little charm and you are ready to go. I put everything on a craft paper base and added some layers. Love the outcome. Simple and fast for last minute Christmas cards and perfect for the anything goes challenge from Love to Craft and Creative Sketchy Girls.
Happy Crafting,
Stefanie