As promised, a card without a distressed background. It was difficult not to, but I managed. The outcome was a really cute little kraft stock card. I used the Lawn Fawn stamp set "Say what? Christmas Critters" for the three cute critter images and the "Joy to the woods" for the sentiment.
The critters are coloured with my Copic markers and die cut to fit on the "Stitched Tiny Tags" from MFT. I added some black paper to the tag for some extra contrast as well as some red and white twine. This time the theme is easy, a Christmas card and I enter the challenges from Allsorts, Make my Monday and Scrapping for Fun.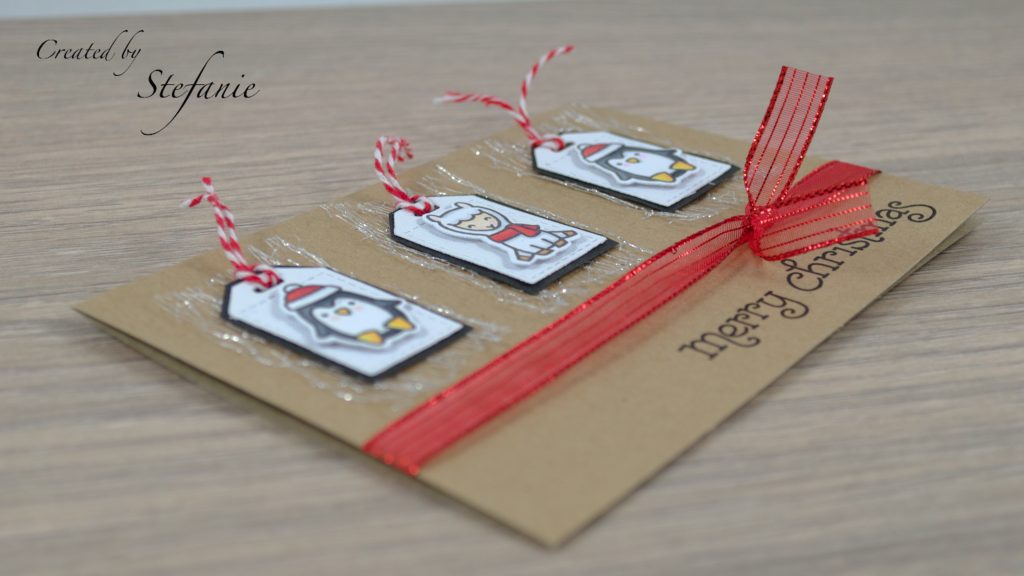 These tags came out super cute and really want to make more to add to gifts. Under the tag, I cut some "Metallic Mesh Ribbon" from Stampin' up for extra sparkles. The red ribbon is from a local book store way back in time, so it is a local brand but has no identification on it, so no name to go with but I liked the see through glittery effect it adds to the card. I kept it simple, no brads, no extra glitter or even a fancy bow (but never was a big fan of those, as I can't manage to make them look nice enough), just a simple knot, but I think it is fitting to keep all the cuteness by the penguins and alpaca.
Happy Crafting,
Stefanie