Christmas is over and there are several Birthdays coming up in the next couple of weeks. One friend is a big Wovian and as a little Wovian myself I always love to make her cards. I just got my Kindred Stamps and used the "I need some space" set to make this monochrome coloured card.
The weeping angel is coloured with my cold Gray Copic markers and stone wings are technically still wings, therefore the Stamping Sensations challenge is perfect for this card.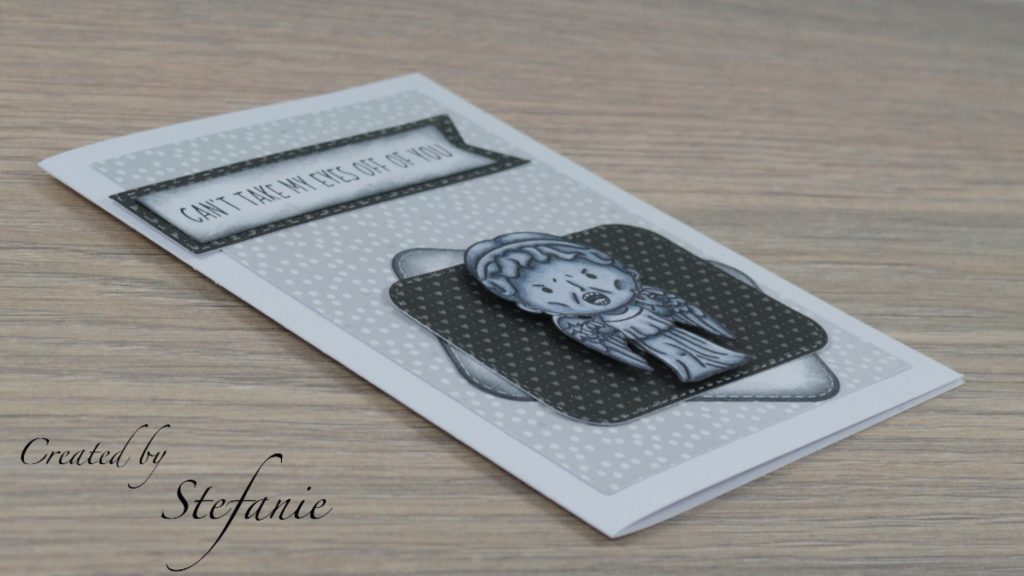 Everything is layered on two different design paper packs, but both are from Panduro Design in Gray and black and white Christmas theme. The Gray background has little sparkly drops on it, I love this detail. It is a bit of a unconventional Birthday card, so maybe I will add a "Birthday Girl" on the inside to make it a bit more appropriate. But I know my friend will love this card and hope you guys enjoyed it as well. I enter the following anything goes challenges from Love to Craft, Sweet Stampers and Tuesday Morning Sketches (can't wait till all the Christmas Challenges are over).
Happy Crafting,
Stefanie