I just got the lovely stamp set "Little Fireflies" from Lawn Fawn to make a glow in the dark card with it. The background is made with distress inks in the colours (stormy sky, seedless preserves, dusty concord with some chipped sapphire and of course black soot) to create a night sky scene for the little fireflies. I spotted them with some water, black and white paint to get some interest in the sky.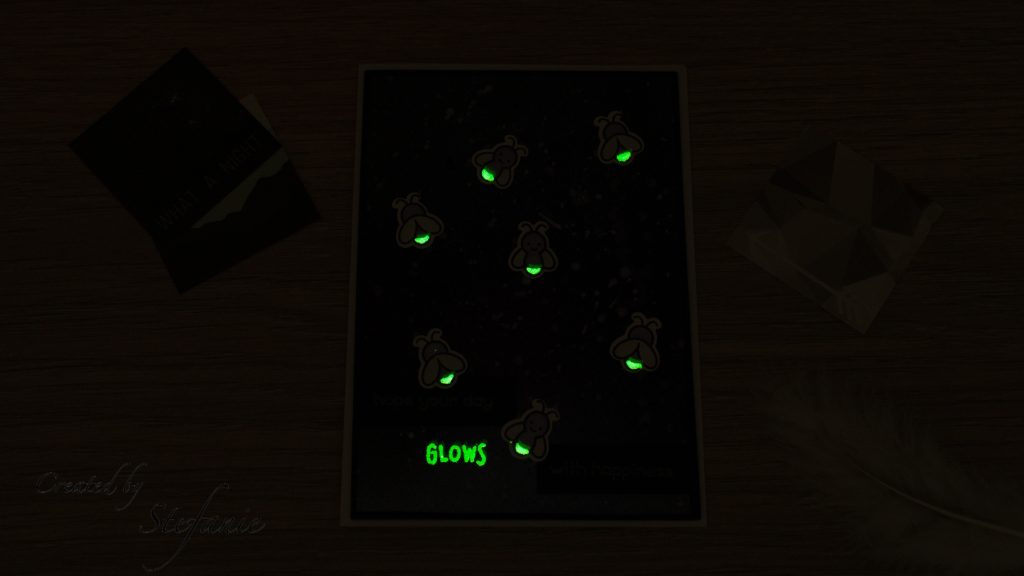 The stamps are inked with only two different colours, purple-blue and Gray. The Gray area is covered in Wink of Stella to add some glitter to the card. And of course, the glow elements on the fireflies, the little butts are covered in glow in the dark embossing powder.
The sentiment comes with the cute fireflies and use some black card stock for contrast. The white ink is not as strong as embossing, but I wanted a more subtle mood, the glow in the dark is not as bright as the colour ones and I want the GLOWS to stand out instead of the rest. So the card fits the bingo challenge from Papercraft almost with every element (I have all 9 elements in my card, but I choose the embossing-text-no design paper one).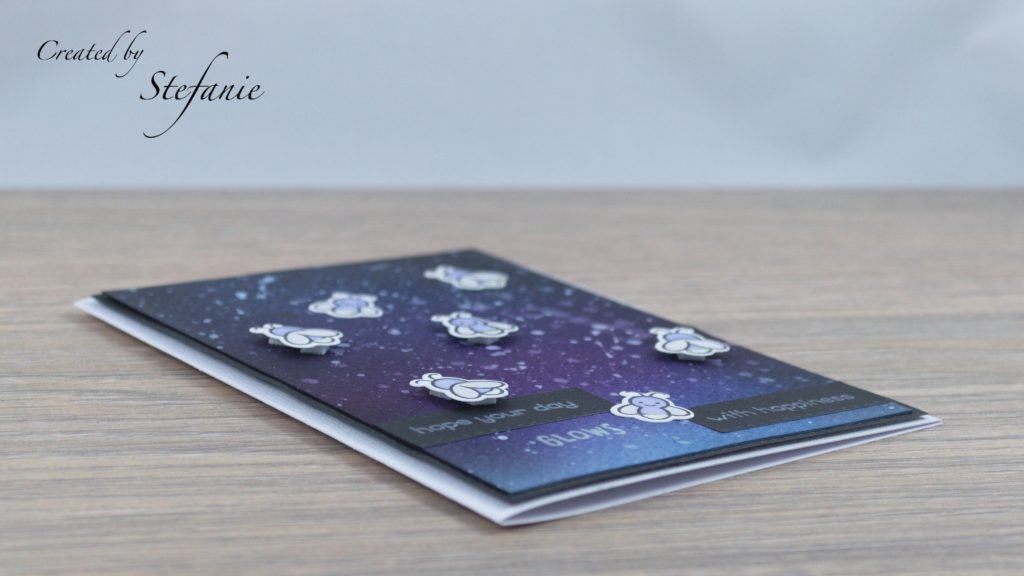 As a big fan of black and purple, the card fits the colour scheme for the Crafty Friends Challenge quite well (I have several fav colours, but black and purple are the best). And I know, it is not the most popular choice for spring, but with the warm weather, not only the plants awake, but also the insects, birds and of course fireflies. So it is a more unique take of the spring challenge from Stempelgarten.
Happy Crafting,
Stefanie