So I had a very busy weekend, Birthday party, a lot of things in the house to do and almost no time to craft. But I really really wanted to try out my new stamps from Mama Elephant.  After missing my Mojo for far too long, I came across the beautiful card from Laura Bassen, please check it out here.
I used the "Me and my Dragon" and the "Dragon Wishes" stamp set and some basic colouring with my Copics. The background is done with the "faded jeans" Distress Ink and some acrylic white and blue paint. The paint adds some really nice effects (I just thinned it a bit with water and sprayed it over the card) and without any pattern paper it is good for the Cards in Envy Challenge.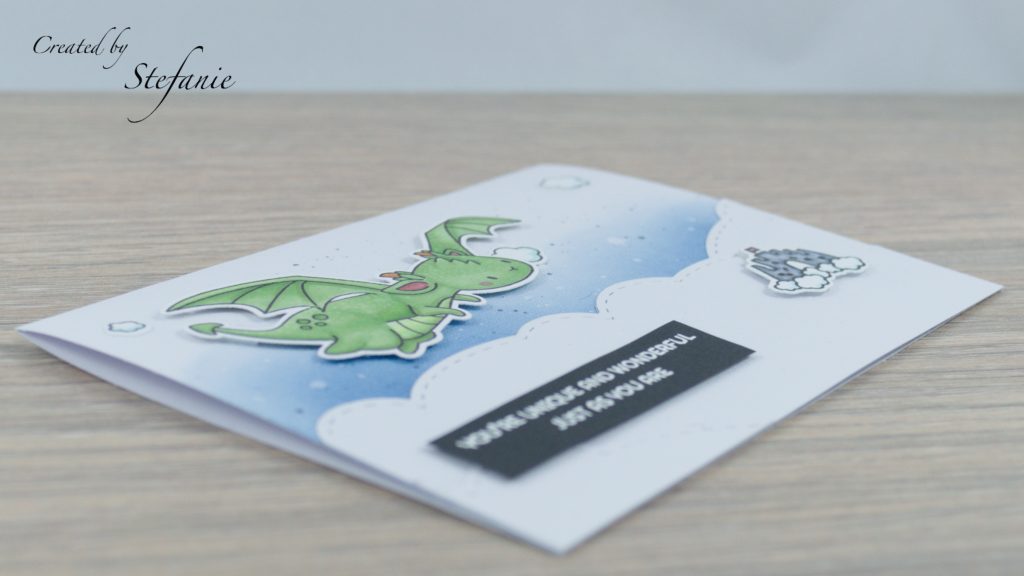 The sentiment is white embossing on a simple card stock. Everything is layered up and the card was done. I added some "Wink of Stella" for some extra (fantasy) glittery effects. I love the fantasy theme with these stamps. The dragon fits the Wing It theme from the Double D Challenges. Furthermore I enter the Anything goes challenge from Crafty Creations.
Happy Crafting,
Stefanie