I had this Lawn Fawn stamp set "Sewn with Love" for quite some time know and never could finish any card with it. I started out with the cute stamps, but ended up with a completely different card. So I searched for some inspiration from Kelly Marie Alvarez and made a copy cat card with her great example. It is a CAS card (one of my fav cards at the moment) and perfect for the Just us Girls Challenge.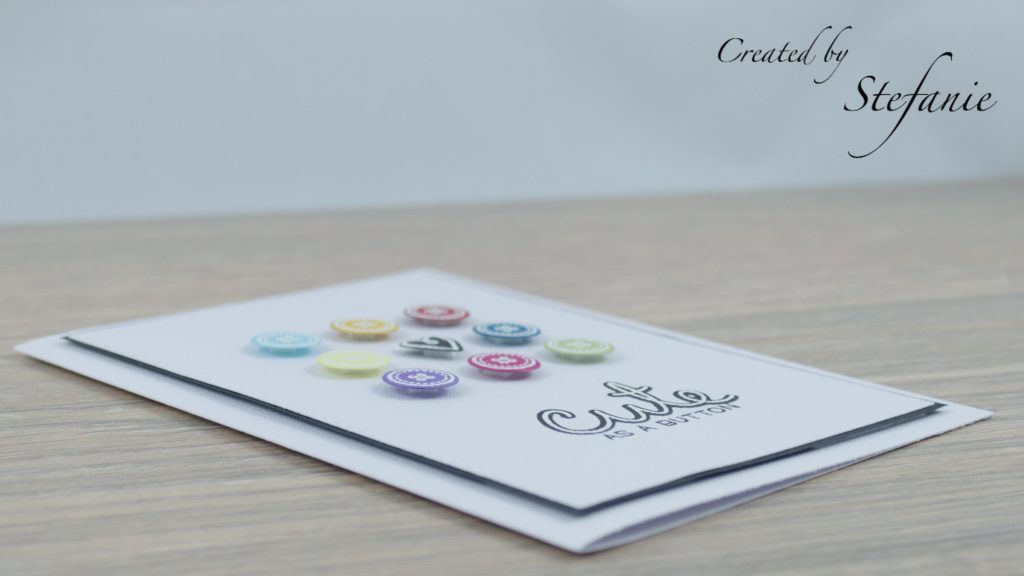 I used some rainbow coloured card stock and stamped the little buttons on it. After some white embossing, the card was almost finished. Some layers were added and a black border to get a bit more definition of the area.I used the heart stamp from the "Flamingo Together" set.
I heard some secretive talks from friends over some morning sickness, so I thought it is never too early to make some extra baby cards. This card is not overly babyish, but still fitting the Allsorts Challenge. With al the colours, the card fits the colour inspiration Challenge from Lawn Fawnatics.
Happy Crafting,
Stefanie