Finally weekend. I'm a bit under the weather and it is hard to concentrate with such a big headache. So my card project this week is a quick and easy card. Love how it turned out.
The main image is from Katzelkraft and the stamp set is the dog one (KTZ161 is not a pretty name). I used the Husky stamp (because on of our dog is an Husky mix and I love the look on the dogs' face). Because these dogs are white and blackish, I gave the stamp a quick colouring with my Derwent pencils and voila it was done.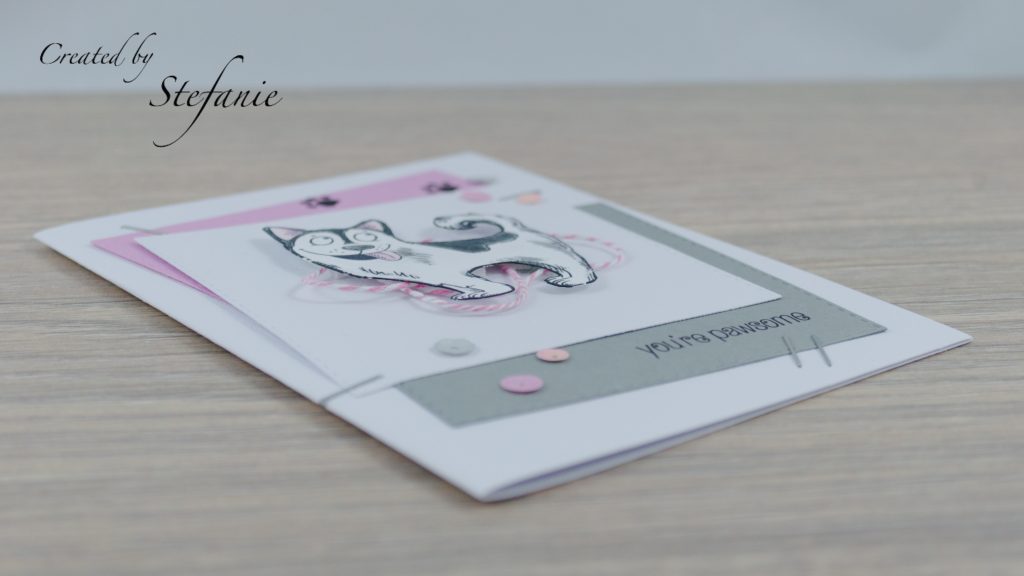 The sentiment is from the Clearly Besotted "Playful Pooches" and the paws from MFT "Critter Condolences" stamp sets. I added some sequins (another go for the Double D Challenges ) and staples. All three layers are done with a stitched square die from Crealies. I have to admit that this was all I've done for this cutie.
It is a perfect sweet card for a friend for Valentine or just a reminder for a loyal two or four legged friend. So it fits the Scrapping 4 Fun Challenges and The Crafty Addicts Challenge quite well.
Happy Crafting,
Stefanie